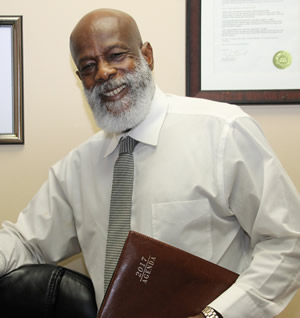 Arthur Augustine
Votes: 2,996
Running for:
Mayor,
Contact Details:

5 Macdermott Drive Ajax
289-314-1715
Visit Web Site
Profile
Arthur was born in Trinidad and Tobago. He immigrated to Canada in 1972. He worked diligently and has acquired many skills over the past forty years. He studied Forensic Psychology at York University. He is a teacher, trainer and facilitator. He is a certified mediator who has worked in the area of negotiation and mediation on behalf of the Ontario court of Justice. He is a tough, thorough negotiator and business man who have saved his clients ten of thousand dollars in every sector of life. He is also the architect of Street Mediation a mediation model designed to reduce crime.
Arthur is the proud owner of Arthur's Hair Design, one of the longest running Salon in Ajax and the Durham Region. He has lived in the Durham Region since 1985. Arthur is concerned that Ajax's political representation is not keeping pace with the changing faces of the community.
He has been an active community volunteer including mentoring youths, founder and chairman of Durham Caribbean Resource centre. He is the current chairman of The Aids Committee of Durham Region, Chairman of Black African Caribbean Canadian Outreach (BACCO) and sits on various boards across the Region.
Arthur believes it is time for new energy in the local government of Ajax.
---
Comments
Our site is a community friendly portal. We ask everyone to treat other members with dignity and respect. We expect that you use socially acceptable language within your posts. Remember, you are conversing with your neighbours. Anyone not following these simple guidelines will have their posts removed and potentially banned from participating.
Thank you,
AjaxPickering.ca Community Managers