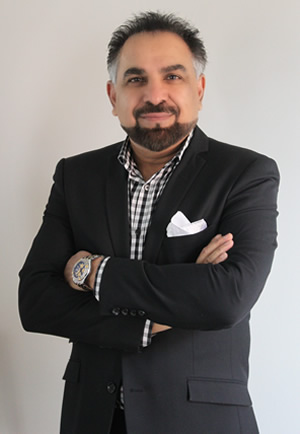 Mohamed Kalim Karatella
Votes: 1,662
Running for:
Regional Councillor, Ward 1
Contact Details:

5 Sillett Drive Ajax
416-417-7131
Visit Web Site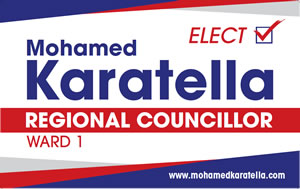 Profile
Mohamed Karatella: Standing Up For Ajax.
Choosing Ajax as my forever home was one of the best decisions we ever made. My wife Minisha and I have lived in Ajax for over 18 years, and in Pickering for 12 years before that. Our 3 kids were all born and raised here.
My family came to Canada as refugees from Uganda, Africa. To say that Canada has been a blessing to my family is an understatement. I have travelled all over the world, and I can unequivocally say that there simply is no place in the world better than Canada.
I am proud to call Canada my home, and my County.
Jobs, Seniors & Youths, an enhanced Police presence, and the Waterfront are all ongoing issues. Yet speeding has become a serious issue! It also requires action in traffic calming measures, and more 4 way stop intersections. I pledge to seek efficiency, bring execution and hold up accountability to our Town's issues.
I will communicate regularly with you, I will meet and visit with you at any time, and I will be held accountable at all times. You can count on it. Vote for Mohamed Karatella, for Regional Councillor, Ward 1.
---
Comments
Our site is a community friendly portal. We ask everyone to treat other members with dignity and respect. We expect that you use socially acceptable language within your posts. Remember, you are conversing with your neighbours. Anyone not following these simple guidelines will have their posts removed and potentially banned from participating.
Thank you,
AjaxPickering.ca Community Managers
COUNTDOWN TO ELECTION POLLS CLOSING
Polls Offically Closed