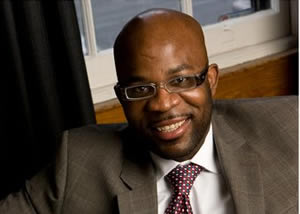 Christopher Gillett
Votes: 708
Running for:
Local Councillor, Ward 1
Contact Details:

35 Gregson St. Ajax
289-314-5242
Visit Web Site
Profile
My name is Christopher Gillett and I have been a resident of Ajax for the past 7 years. My family has lived in the Town for well over 20 years.
I hold a Bachelor's degree in Political Science from the University of Windsor and a Master's degree in Organizational Leadership from Norwich University in Vermont, the oldest private military college in the USA.
I presently work as a Leadership Development Expert, Wealth and Insurance Consultant and a Senior Enrollment Consultant.
I have worked for leading companies such as PricewaterhouseCoopers, Cushman-Wakefield and RBC and ran a successful retail business in the heart of Toronto's Yorkville District. I maintain an aptitude for technology and relationship management, and I am proficient at building rapport and communicating effectively across departments and cultures.
My family and friends describe as hardworking, self-directed and intelligent with a propensity for exercising sound judgement.
When I am not busy working or spending time with family, I volunteer in youth leadership development initiatives - I am passionate about helping young people reach their God-given potential.
I am an avid reader who loves traveling, but my greatest passion is personal fitness, which has enable me to run numerous 10ks, 1/2 and full marathons.
My pledge as councillor:
-I will oppose property tax increase.
-I will cut bureaucratic red tape, promoting ease of access to our skilled workforce.
-I will work tirelessly to attract good paying professional service and manufacture sector jobs to Ajax.
-I will be the voice of calm and reason at the decision-making table with the goal of making Ajax a model community.
-I will pursue infrastructure and services Improvements, safe community initiatives and beautification projects.
---
Comments
Our site is a community friendly portal. We ask everyone to treat other members with dignity and respect. We expect that you use socially acceptable language within your posts. Remember, you are conversing with your neighbours. Anyone not following these simple guidelines will have their posts removed and potentially banned from participating.
Thank you,
AjaxPickering.ca Community Managers
COUNTDOWN TO ELECTION POLLS CLOSING
Polls Offically Closed