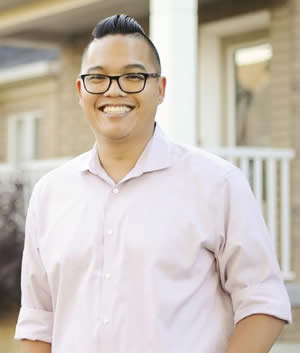 Sterling Lee

Votes: 2,901
Running for:
Regional Councillor, Ward 2
Contact Details:

30 Tansley Cres. Ajax
647-688-4635
Visit Web Site
Profile
For the past 3 years I've worked for the office of the Honourable Mark Holland, Member of Parliament of Ajax. During my time in the public sector, I had the opportunity to work directly with municipal, regional and provincial governments. I understand the need to balance priorities and budgets and how to compromise to find mutually beneficial solutions. I've also had the privilege of meeting directly with local leaders and organizations, learning about the unique priorities of each diverse community.
Before my time working for the government, I worked in the technology sector for 15 years with Rogers Communications and Microsoft. It was through my time in the private sector that I learned the importance of innovation, hard work and building relationships with the client to ensure success.
Whether it be road safety or crime, I live in Ward 2 and I want to see it improved. We all have the same basic wants of safer neighborhoods and safer roads. From youths to seniors, from students to business owners, it is my duty to ensure everybody is accounted for.
Experience. Innovation. Change. These are the strengths I bring as your Regional Councillor.
---
Comments
Our site is a community friendly portal. We ask everyone to treat other members with dignity and respect. We expect that you use socially acceptable language within your posts. Remember, you are conversing with your neighbours. Anyone not following these simple guidelines will have their posts removed and potentially banned from participating.
Thank you,
AjaxPickering.ca Community Managers