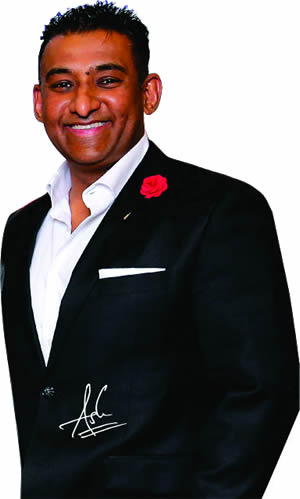 Ashmeed Khan

Votes: 1,530
Running for:
Local Councillor, Ward 2
Contact Details:

12 Seggar Avenue Ajax
000-000-0000
Visit Web Site
Profile
Over the past 16 years my wife Shaliza and I have had the pleasure of raising our children here in North Ajax. We have built a successful print business on Harwood Avenue and expanded throughout Durham. As a business owner Canada has been kind to my family. With Ajax now being more than 56% diversity and as Chairman of the Diversity committee, I will help create employment and opportunities with my network. I can be the voice of those that can't speak for themselves.
It has been my distinct pleasure to serve with the following groups:
- Director, Ajax-Pickering Board of Trade
- Ajax Community Funds Grants
- Ajax Hospital Shoulder Center
- Ambassador, Whitby Chamber of Commerce
In the coming weeks I will be in the neighbourhood knocking on doors and I look forward to meeting you.
---
Comments
Our site is a community friendly portal. We ask everyone to treat other members with dignity and respect. We expect that you use socially acceptable language within your posts. Remember, you are conversing with your neighbours. Anyone not following these simple guidelines will have their posts removed and potentially banned from participating.
Thank you,
AjaxPickering.ca Community Managers