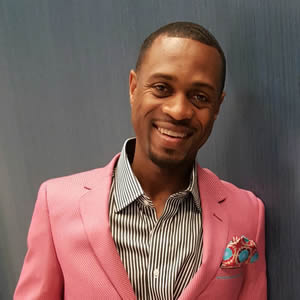 Kenroy Wilson
Votes: 1,421
Running for:
Local Councillor, Ward 2
Contact Details:

43 Ryder Crescent Ajax
289-980-6434
Visit Web Site
Profile
Your Leader in Public Safety and Community Growth
Kenroy Wilson and his family were one of the first to purchase and move into their home in the Hamlet Community located in Ward 2, at Taunton and Audley. As a founding community member, Kenroy has been able to watch his neighborhood transform from vast and vacant cornfields to a municipality now rich with families and cultural diversity.
A family man and father of two, Kenroy's determination, character, and incredible work ethic can be attested to by anyone that has come into contact with him. A licensed mechanic by trade and the proud owner of Ken Co's Car Care Inc., Kenroy's profound passion for entrepreneurship and building communities has allowed him to develop meaningful relationships with fellow citizens and business owners, evolving him into a well-known and reliable cornerstone in his community.
In 2010, Kenroy founded his own nonprofit youth organization, The Wilson Project Employment and Training Centre. The project provides mentorship and training programs, scholarships, and opportunities for youth within the community. Through Kenroy's outreach efforts, the project has been able to work in partnership with organizations such as the YMCA, The John Howard Society, Community Justice Alternatives of Durham Region, and Centennial College. It is in this way that Kenroy has been able to combine his keen interest in young people and mentorship to provide guidance and positive relational support for the future generation.
Nominated and selected as a Canada 150 Community Leader for the 150th anniversary of confederation for the Town of Ajax, Kenroy serves as a community front-runner and valuable member of society. He is a member of the Equity and Diversity Steering Committee for the Durham District School Board and a seasoned volunteer with both Durham Regional Police and the Town of Ajax. Through these roles, Kenroy has repeatedly demonstrated his ability to work with council, residents, business developers, and community organizations to help make Ajax a more prosperous, equitable, and desirable place to live.
Kenroy Wilson personally exemplifies the notion that community engagement is the hallmark of a healthy electorate. As Local Councillor, Kenroy will continue to prioritize open dialogue and interpersonal relationships with the citizens of Ward 2, the Town of Ajax, and other community organizations, as a critical part of how he serves the community. Through his own lived experience, Kenroy aims to inspire residents, business owners, and fellow politicians to take a positive and active role in the future of the Town of Ajax.
Community Engagement and Achievements
An engaged and contributing member of society, Kenroy has championed many community safety initiatives within the Durham Region. He served as a volunteer with the local Neighbourhood Watch, quickly moving up to Block Captain and then promoted to a Police Volunteer with Durham Regional Police Services (DRPS). Kenroy regularly assists with DRPS events in the community including Crime Prevention Training, "Lock It Up or Lose It" Campaigns, Anti-Bullying Campaigns, Racing Against Drugs, and many more.
Kenroy has also organized a number of community social events over the past many years, which have helped to create closer and more positive relationships throughout the Ajax community. Through volunteerism and meaningful civic engagement, Kenroy seeks to embody and promote an environment of sustainability and inclusiveness. Thanks to his outreach efforts, Kenroy has contributed to promoting a healthier, stronger, and more vibrant community where crime and anti-social behaviour are less likely to occur.
Volunteer Activities
IMPACT Ajax Team Lead - (2015 - Present)
Durham Regional Police Service (2015 - Present)
Town of Ajax (2013 - Present)
Durham Caribbean Festival (2010 - Present)
Pan Am Team Lead - Town of Ajax (2015)
Pickering Air Cadets 856 (2013 - 2014)
Neighbourhood Watch Block Captain - Durham Regional Police Service (2012 - 2015)
Community Engagements
Alumni Ambassador - Centennial College (2016 - Present)
Community Member - Equity & Diversity Steering Committee - Durham District School Board (2016 - Present)
Founder & CEO - The Wilson Project Employment and Training Centre (2010 - Present)
Community Leader - Canada 150 Anniversary of Confederation - Town of Ajax (2016 - 2017)
Coordinator of the Diverse Reintegration Youth Program - Community Justice Alternatives of Durham Region (2016 - 2018)
Mentor - Community Innovation Lab (2016 - 2017)
Awards
Diversity & Community Engagement Award- Town of Ajax (2016)
Community Safety Award - Town of Ajax (2015)
Civilian Service Award - Durham Regional Police Service (2014)
Platform
A Platform for Change
"As Ward 2 Local Councillor, Kenroy Wilson's ultimate priority will be to listen to and advocate for the needs of Ajax's Ward 2 citizens, both within the community and before the town's council."
Public Safety
Kenroy understands that public safety is an immediate priority for Ward 2 and its growing population of families.
Kenroy will ensure the following to establish community safety that will benefit all of Ward 2:
Speeding and parking in residential areas will be addressed
Crime will be addressed through community awareness and engagement
Community events will be hosted whereby neighbours are able to develop positive mutual relationships
The implementation and preservation of safety initiatives such as Neighborhood Watch and Lock It Up or Lose It Campaigns
Youth Mentorship
Kenroy will ensure that the upcoming generation of the young people in Ward 2 will have access to mentorship that is positive, encouraging, and in alignment with the needs of the new generation. He will ensure:
Accessibility to resources that will keep youth engaged and on track
Support for innovative after-school and sport programs geared toward future success
Positive relational support for youth to develop the life skills and behaviours necessary for their success
The promotion and enhancement of existing town programs such as Impact Ajax and Encourage Me Ajax
Community Growth
Ward 2 has an incredible capacity for growth of both residential and employment lands. To make the Town of Ajax an attractive place for both personal and professional advancement, Kenroy will advocate for:
An increase in local employment and meaningful career opportunities in Ward 2
The alleviation of financial pressure from Ward 2 residents
The Town of Ajax's Economic Development Strategy to be prioritized
The pre-servicing and preparation of employment lands to be fast tracked
The generation of infrastructure whereby profitable businesses will want to invest
The preservation of the green belt and dedicated rural areas
---
Comments
Our site is a community friendly portal. We ask everyone to treat other members with dignity and respect. We expect that you use socially acceptable language within your posts. Remember, you are conversing with your neighbours. Anyone not following these simple guidelines will have their posts removed and potentially banned from participating.
Thank you,
AjaxPickering.ca Community Managers
COUNTDOWN TO ELECTION POLLS CLOSING
Polls Offically Closed