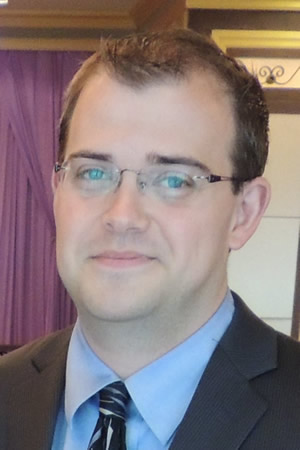 Clayton McLean
Votes: 904
Running for:
Local Councillor, Ward 3
Contact Details:

22 Vale Cres. Ajax
416-655-1047
Visit Web Site
Profile
I am Clayton McLean and I am seeking the position of Local Councillor, Ward 3, Ajax.
I am not a politician. I am a Sr. Manager of Projects for a local engineering consulting firm. I have graduated with an Engineering degree and my wife and I have 2 sons, and we understand that everything we do today has to make things better for our children tomorrow while providing for, and revering, the past generations that got us where we are today.
I offer A Personal Approach and A Fresh Perspective. I am committed to environmental and economic sustainability.
I believe decisions made by council should consider the impact on, and concerns of residents. I support economic growth, while preserving our natural resources. Council needs to engage and work with our neighbouring municipalities and provincial/federal governments to explore acceptable solutions to protect these natural resources by finding solutions to waste management and algae. At the same time, Ajax needs to be open and inviting to businesses to stimulate the economy leading to affordable living and health care. Most importantly, I support a town council that listens, is transparent, accountable and results oriented.
Let's make this happen; vote Clayton McLean
---
Comments
Our site is a community friendly portal. We ask everyone to treat other members with dignity and respect. We expect that you use socially acceptable language within your posts. Remember, you are conversing with your neighbours. Anyone not following these simple guidelines will have their posts removed and potentially banned from participating.
Thank you,
AjaxPickering.ca Community Managers