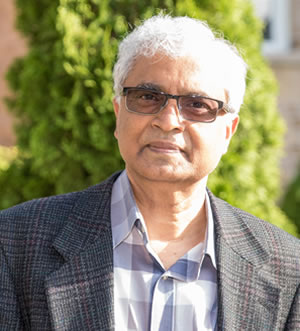 Selladurai Jeyakumaran
Votes: 1,512
Running for:
Durham District School Board Trustee, Wards 1 & 2 Ajax
Contact Details:

Cantwell Crescent Ajax
416-788-9264
Visit Web Site
Profile
Dear Friends,
My name is Selladurai Jeyakumaran and I am running for Trustee in Wards 1 & 2 in Ajax.
I was with the Primary School Council for more than 5 years where I served as treasurer to the school council. I also volunteered with a private secondary school in an advisory capacity where I have interacted with the school's administrators, parents and students.
I have more than 11 years of professional experience working for a large Ontario University in Finance & strategic planning at an Executive Level.
My volunteer and professional experience has given me exposure to solve problems facing students and parents at all levels and I therefore am sure I can represent them well at the school board.
I am an accountant as well an industrial engineer - holding positions with fiscal responsibilities demanding innovation and an awareness of stakeholders' needs. I believe I can bring new ideas to the Durham District School Board that will benefit students, parents and taxpayers.
Together, we could bring meaningful change to our public schools in Ajax.
To do this, I need your support in the coming election. On Oct. 22nd, please vote for me as your Trustee.
Thank you.
---
Comments
Our site is a community friendly portal. We ask everyone to treat other members with dignity and respect. We expect that you use socially acceptable language within your posts. Remember, you are conversing with your neighbours. Anyone not following these simple guidelines will have their posts removed and potentially banned from participating.
Thank you,
AjaxPickering.ca Community Managers