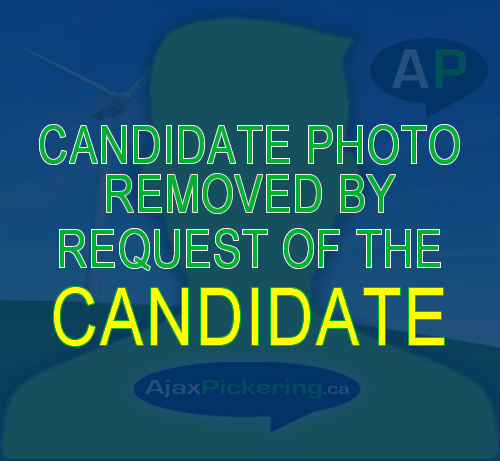 Roselyn Sagar-Lal
Votes: 1,528
Running for:
Durham District School Board Trustee, Wards 1 & 2 Ajax
Contact Details:

Pickering Village (house number not listed on municipal site) Ajax
647-631-9537
Visit Web Site
Profile
To my fellow Town of Ajax Residents, my name is Roselyn Sagar-Lal and I am running for Durham District School Board Trustee Wards 1 & 2 in your community.
My family and I have called Ajax home for over a decade. I'm a mother of two students in this Board. I am a professional fundraiser by trade and an avid volunteer by nature. Supporting our local associations has given me the knowledge and skills to be successful in this new role, given the opportunity. Serving on the Navy League Board, Chairing our school Council and Co-chairing the Parent Involvement Committee of the Durham District School Board has been an honour thus far.
So why now and why me?
I'm committed to ensuring our students feel accepted, engaged, and encouraged all within a safe learning environment. As a community, together, we can empower our brightest stars in becoming future leaders, innovators, and responsible citizens. For those of you who I've already met thank you for your support but I aspire to meet all of you as we build together a community for change, growth and opportunity.
---
Comments
Our site is a community friendly portal. We ask everyone to treat other members with dignity and respect. We expect that you use socially acceptable language within your posts. Remember, you are conversing with your neighbours. Anyone not following these simple guidelines will have their posts removed and potentially banned from participating.
Thank you,
AjaxPickering.ca Community Managers