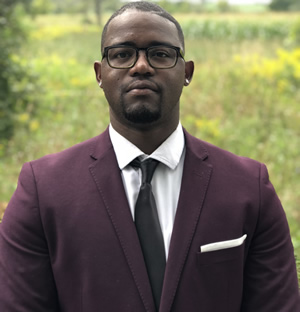 Damian Williams
Votes: 1,486
Running for: City Councillor, Ward 3
Contact Details:
Not provided on municipal site Pickering
647-631-5516

Profile
My name is Damian Williams and I am in the running for the City Council ward 3.
As a successful Paralegal and mortgage Agent I know what it takes to make our community better. I will work tirelessly as the voice of ward 3, being the voice, we need. It is my civic duty to give back to the ward that has provided me with so much.
With my extensive knowledge of the law as a successful Paralegal, along with my deep understanding of the housing market as a Mortgage Agent.
I know that that I can confidentially fight for ward 3, and will never take my position for granted. Not only will your voices be heard, your concerns will be recognized by me for a long time to come. I look forward to making a positive change in ward 3 with the help my fellow residents. There a many tough issues that need to be addressed such as the airport, community safety, jobs, and taxes. All of these are issues I will not shy away from and as a young candidate with no outside influence I know I will provide Pickering with the unwavering attention to detail it needs.
---
Comments
Our site is a community friendly portal. We ask everyone to treat other members with dignity and respect. We expect that you use socially acceptable language within your posts. Remember, you are conversing with your neighbours. Anyone not following these simple guidelines will have their posts removed and potentially banned from participating.
Thank you,
AjaxPickering.ca Community Managers