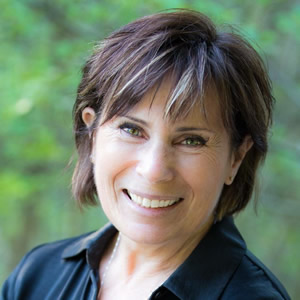 Marilyn Crawford

Votes: 6,738
Running for:
Regional Councillor, Ward 1
Contact Details:

57 Radford Dr. Ajax
416-358-1154
Visit Web Site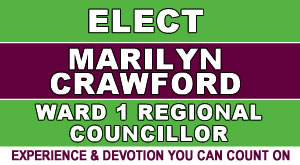 Profile
I have been a Ward 1 resident for 27 years and have chosen to raise my family here. I have represented Ward 1 with commitment and dedication and believe that it is time to do the same as your Regional Councilor.
As your Local Councilor and past School Board Trustee, I have the experience and knowledge and I'm ready to take on the challenge as your Regional Councilor. I have proven my dedication to my Ward and I will bring my experience and collaboration as I represent you as Regional Councilor.
We have done great work to promote Ajax as business ready, however we need to do more. We need an aggressive marketing plan to rebrand Ajax. By engaging our residents through round table discussions, we share in success. We need to talk with developer and investors to find out where the barriers are, so we can reduce and eliminate them. Ajax needs, to me, a place to live and work.
Ajax residents are concerned about property taxes. Ajax needs a better plan and commitment to focus on attracting the right businesses to help offset our tax base.
On October 15-22nd let your voice be heard Vote Marilyn Crawford Ward 1 Regional Councilor
---
Comments
Our site is a community friendly portal. We ask everyone to treat other members with dignity and respect. We expect that you use socially acceptable language within your posts. Remember, you are conversing with your neighbours. Anyone not following these simple guidelines will have their posts removed and potentially banned from participating.
Thank you,
AjaxPickering.ca Community Managers
COUNTDOWN TO ELECTION POLLS CLOSING
Polls Offically Closed