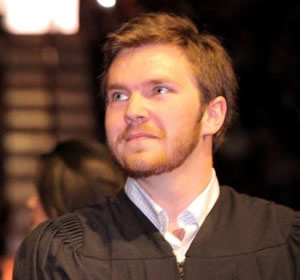 Kurtis McAleer
Votes: 2,688
Running for:
Regional Councillor, Ward 3
Contact Details:

Falby Crt. (house number not listed on municipal site) Ajax
905-626-2271
Visit Web Site
Profile
I'm Kurtis McAleer and I'm running to be our next Regional Councillor for Ward 3. I've lived in Ajax for nearly 15 years and I consider myself very lucky to now be raising a family here. I previously served our community as the Chair of the Durham Youth Council.
I'm running in this election because I Believe in Ajax. I want Ajax to become a leader in job creation and economic growth. We need good paying, local jobs to ensure that Ajacians can live, work, play and grow a family here in Ajax.
Transit - I've committed to a few things in regards to transit starting with an affordable Universal High School Pass. I also believe we need to allow youth under 12 to ride for free. DRT also needs to become more reliable so our residents can rely on it to commute.
Jobs - We need to attract good jobs to Ajax. Jobs that are well paying so that families can afford to live and work in our community. The revitalization of the Ajax Plaza is also an important part of our future economic development. I will always fight for more local jobs.
---
Comments
Our site is a community friendly portal. We ask everyone to treat other members with dignity and respect. We expect that you use socially acceptable language within your posts. Remember, you are conversing with your neighbours. Anyone not following these simple guidelines will have their posts removed and potentially banned from participating.
Thank you,
AjaxPickering.ca Community Managers
COUNTDOWN TO ELECTION POLLS CLOSING
Polls Offically Closed