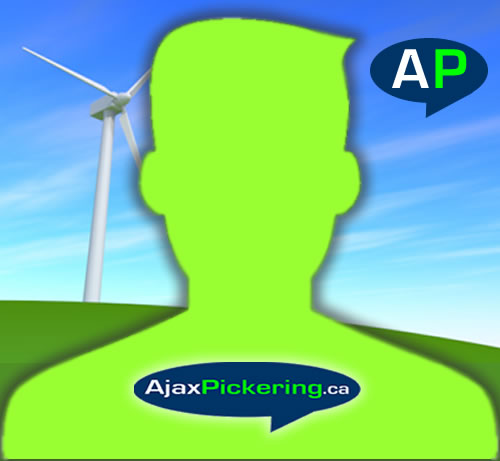 About Ali
I'm Al Marani, and I'm ready to represent you

I am a first-generation Canadian. My mother, Ellie, was born and raised in rural Ireland. My father, Azim, comes from Uganda, descended from Indian immigrants to the country from Gujurat and Kutch. I attended York University in the early 2000's to study Political Science and Philosophy. I moved to Pickering shortly after opening a restaurant at Brock Rd and Hwy 401, and I've made my home here ever since.
WORKING HARD IS WHAT I DO

Many people in Pickering will know me from my time as the owner and operator of Cora Breakfast and Lunch. For over 14 years, my family and I poured our hearts and souls into running the premier breakfast restaurant in Durham Region. Operating a 200+ seat eatery with more than 30 staff requires you to wear a lot of hats. I was directly responsible for customer service and guest satisfaction, training, recruitment, payroll, inventory and supply chain management, complaint resolution, book keeping, and much more. Running your own business can be incredibly rewarding, but it also means making sacrifices and knowing when to tighten your belt. Through careful planning and lots of hard work, we managed to survive many challenges – like the Covid-19 pandemic – and keep things running. We were also able to contribute to many local schools, sports teams, and of course, the Breakfast Clubs of Canada.

While I have never held - or even run for - public office before, my extensive background in sales, real estate, transit, and small business ownership have taught me the value of hard work and open communication. I am not a career politician; I'm a hard working person, just like all of you, and I commit to putting the same dedication and determination into being your Regional Councillor as I have in every other endeavour I've been a part of. You can count on me to bring an unmatched work ethic to the table, every day, for you.
MISSION STATEMENT

My goal in running for Regional Councillor is to bring a voice to the citizens of Pickering who feel that their city does not hear them. Whether it be rapid residential intensification, concerns about rising crime, desire for more services, or addressing our lack of public transit, I will stand up for the needs of Pickering residents. As an individual with a multi-ethnic background, I will ensure council decisions are made with cultural competence and a broader understanding of culturally sensitive issues.​

Most importantly, I offer my solemn commitment to always be unabashedly honest with my constituents and with my fellow council members, even if what I need to say is unpopular or divisive. Taxpayers deserve nothing less than the unfiltered truth from their elected officials, and I will always deliver that.

Platform
It's Time To Make Your City Council Accountable To You

Pickering is at a crucial juncture. An inflection point. Those of us who live here have always enjoyed the close proximity to Toronto without the chaos of big city life. Our city was quieter, safer, and more tight-knit than our neighbours to the west, and never looked like a concrete jungle. Things are changing now, though, and not for the better. The quaint little houses that dotted our streets are being replaced with rows of overpriced and overpopulated stacked townhouses. The shops and restaurants in plazas that were always walking distance from home are being knocked down in favour of super high rises that will forever alter our skyline. The streets on which so many of us learned how to drive or ride a bike are now parking lots that take forever to get across in rush hour. Our local hospital is servicing a population 3 times higher than it was designed for, causing wait times to soar. First responders including paramedics, police, and firefighters are stretched far too thin, causing burn out and putting lives at risk. Our seniors cannot access the resources they need because the system wasn't designed to deal with as many people as it is having to. These are issues we are facing now, and yet the population of Pickering is expected to DOUBLE in the next 10 years. How much worse will things get? Is this really the best way forward?

Did we vote for this?

I owned and operated a successful small business in Pickering for more than 14 years. With a team of more than 30 staff, my family and I poured our hearts and souls into every aspect of our operations. We hired only local applicants. We gave opportunities to those with mental health challenges and developmental disabilities. We employed refugees who came to this country with nothing but the clothes on their backs and watched them grow into home owners. And now, the plaza we built our business in might be on the chopping block - one of dozens scheduled to be torn down in favour of condominiums. What happens to all of those jobs, or to the hard working folks who have given everything to carve out a little bit of success for their families? To those PEOPLE who rely on small, local businesses as their only source of income? Surely growth can happen in a more sensible, managed way that allows us to protect what matters.
It's time for a change

We need a council that will think about how livable our city is, not how many tax dollars it generates. We need to think about the impact rapid residential intensification has on traffic, transit, jobs, and crime. We need sustainable, forward-thinking people to take our city into the future without paving over the things that matter. That's why I am running for Regional Councilor for Ward 2. I hope you'll join me in working together for a better Pickering.

Pause New Development

I'll work to slow down the approval of new condos and townhouses until our city has the necessary infrastructure is able to support them

Reduce Your Commute

I will work with the Region to improve Durham Transit, and with City Planners to improve roads and signals to lessen commute times

Better Service Delivery

I will demand that we negotiate better contracts so that services like waste collection see fewer delays and improved reliability for residents

Fight for more Healthcare

Pickering recently missed out on a new hospital. I'll work with our provincial and federal partners to get the funding needed to put it back on the table.

Refer Ali Marani
The most sincere form of support you can show for Ali Marani is a referral to your friends and family who are of voting age. Please take a few moments to fill out the form below.
Provide Feedback to Ali Marani
E-Mail Ali Marani