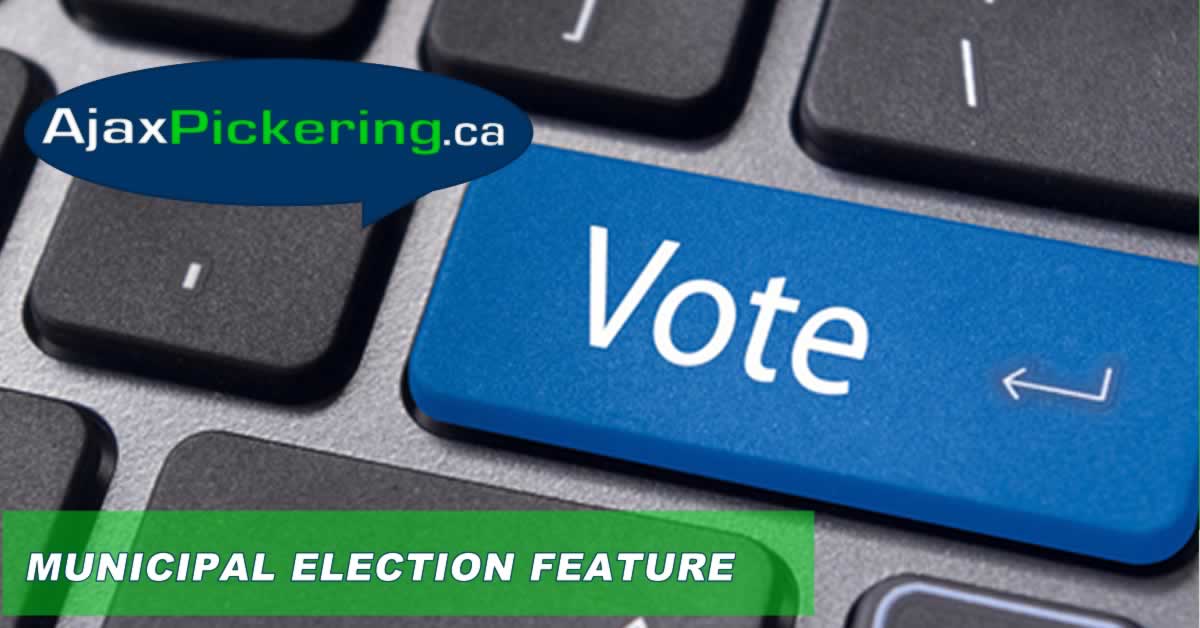 2022 Municipal Election
Welcome to the AjaxPickering.ca 2022 Municipal Election section for Ajax and Pickering. You will find information regarding the candidates running, their profiles, and candidate contact information; all in one convenient space. We have been providing this type of election support since 2008 and every election since.
AjaxPickering.ca takes pride in being a neutral party in the election media. We do not offer editorial selections, or try to sway the electorate to one candidate over another. Please take a few minutes to view each candidate's profile before going to the polls between October 17 and October 24, 2022. Kindly note, candidate profiles are listed alphabetically by ward, as this is the fairest way of displaying the candidates.
We are pleased to be a small part of the election process again for the 2022 Municipal Election. Thank you for stopping by.
-The AjaxPickering.ca Election Team
---
Please note: All candidate profiles are managed by the candidate or their designated Agent. AjaxPickering.ca does not, and will not, edit content found on these pages. In some cases, AjaxPickering.ca will assist a candidate if images or uploads are not rendering correctly. Our assistance is limited to aesthetics only and not for any content posted. Candidates are responsible for the context of the content found on their page.
---
Voting Info Ajax
Voting Info Pickering
Candidates Running in Ajax
Candidates Running in Pickering
Election Results Ajax
Election Results Pickering
Our Local Candidates
Ajax Candidates
Mayor
Regional Councillor, Ward 1
Regional Councillor, Ward 2
Regional Councillor, Ward 3
Local Councillor, Ward 1
Local Councillor, Ward 2
Local Councillor, Ward 3
Durham District School Board Trustee
Durham District Catholic School Board Trustee
Pickering Candidates
Mayor Regional Councillor, Ward 1 Regional Councillor, Ward 2 Regional Councillor, Ward 3 City Councillor, Ward 1 City Councillor, Ward 2 City Councillor, Ward 3 Durham District School Board Trustee Durham District Catholic School Board Trustee Durham Region Candidates Regional Chair
Conseil scolaire Viamonde (French Language School Board)
Conseil scolaire catholique MonAvenir (French Language Catholic School Board)