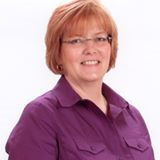 Donna Edwards - INCUMBENT
Candidate - DDSB Trustee (Public)
Ajax
Campaign Office:
Virtual Campaign Office

905-683-7610
About Donna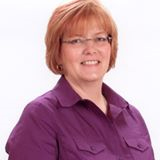 Donna Edwards (pronouns she/her)
Public School Board Trustee, Town of Ajax
Donna was first elected as a Public School Board Trustee for the Town of Ajax, Ward 3 in 2010. Due to population growth and distribution, voters will be electing 2 trustees for the whole of the Town of Ajax in this election.
Donna is a strong believer of an accessible, equitable, public education system. She also believes every child can be successful in whatever path they choose, if provided with quality education in a safe and equitable learning environment. Based on these beliefs, she has been a strong advocate at the board table and in the community. She has advocated and/or supported:
Provision of programs and services to address anti-indigenous racism, anti-black racism, ableism, bullying, homophobia, classism, and other forms of systematic discriminatory barriers to students and staff;
Development of Human Rights and Indigenous Education policies;
Increased mental health supports and services for students and staff;
Drawing from reserves to support increased health and safety protocols in the schools during the pandemic;
Allocating additional funding to special education programming and services to support the growing needs of students;
The Ministry of Education funding all operational costs related to COVID-19;
The redistribution of Trustee representation for the Town of Ajax for equity of representation;
The Town of Ajax keeping crossing guards during lunch time at current locations.
Donna is very involved as a board member volunteering for a variety of ad-hoc/committees such as Governance, Special Education Advisory Committee (SEAC), Finance, Director Performance Appraisal, Hiring Committee for Director of Education, Incident Reporting, Strategic Planning, Communications, Technology, Code of Conduct, to name a few. Provincially, Donna is a board member of the Ontario Public School Board Association and a member of its Policy & Development Committee.
Donna became a member of the Provincial Accessibility K-12 Education Standards Development Committee (SDC) in 2017. The K-12 SDC submitted its final report of recommendations to be considered in developing the accessibility education standard to the Ministries of Seniors and Accessibility and Education in February 2022. Donna will continue to advocate provincially for the development and implementation of an Accessibility Education Standard.
Prior to becoming a Trustee, Donna was a member of the Special Education Advisory Committee (SEAC) for 10 years and serviced as Chair for 5 of those years. As Chair of SEAC, she had been a strong advocate for students with special needs and equity, making presentations to the Board of Trustees on issues such as Special Education Funding, budget, transportation, safety vests, etc. Donna was also very involved in four School Community Councils, holding a variety of positions including Chair, Treasurer, Secretary and Fundraising.
Within the community, Donna was previously a Board member for Community Living - Ajax, Pickering & Whitby, Special Olympics Ontario - Greater Durham Community Council and the Durham Down Syndrome Association. She is very involved with Special Olympics Ontario within her community and provincially as a coach for Rhythmic Gymnastics (RG) and RG Provincial Convener. Donna was the Head Coach of the Canadian Special Olympics Rhythmic Gymnastics that attended the 2019 World Games in Abu Dhabi, UAE, which brought home a record 32 medals.
Donna and her husband Dave have been married for 35 years and have 2 adult children with 2 different disabilities. They have lived in Ajax for 34 years.
Refer Donna Edwards
The most sincere form of support you can show for Donna Edwards is a referral to your friends and family who are of voting age. Please take a few moments to fill out the form below.
Provide Feedback to Donna Edwards
E-Mail Donna Edwards