Greenwood Tree Company
133 Pape Avenue
Toronto
M4M 2V9
416-992-7963
Visit Our Web Site

About Greenwood Tree Company
Greenwood Tree Company offers an expansive range of tree services such as tree removal, pruning, trimming, stump removal, emergency tree services, tree care, land clearing, and more. These services can help ensure that your trees remain healthy and beautiful for years to come.

Our Certified Arborists service the areas of Ajax and Pickering, as well as, Toronto, Scarborough, North York, East York, Etobicoke, The Beaches, Markham, and Pointe Au Baril.

If you own property with trees in Ajax or Pickering, it is essential to maintain their health and appearance. Trees are not only aesthetically pleasing but also provide valuable environmental benefits such as reducing pollution, providing shade, and promoting biodiversity. However, maintaining trees requires specialized knowledge and expertise that most property owners do not possess. This is where Greenwood Tree can assist, by providing timely tree services from one of our Certified Arborists. We are not only Tree Doctors, we also know about your local by-laws surrounding tree services performed in environmentally sensitive areas.
Why hire The Greenwood Tree Company?

Our Arborists are professionals who specialize in tree care and maintenance. We are trained and certified to provide a range of services, including tree biological assessment, tree risk assessment, tree cabling and bracing, tree preservation, tree planting, and more. Our Arborists have a deep understanding of tree biology and can identify issues that might not be apparent to an untrained eye. Rather than having a "cut first" approach to tree service, a Greenwood Tree Arborist can provide guidance on how to properly care for your trees and rehabilitate them. We ensure that your trees are getting the nutrients and maintenance care they need to thrive. Tree removal should always be a last option, for otherwise healthy trees that do not pose any property risk.

When tree removal is necessary?

One of the primary benefits of working with an Arborist from Greenwood Tree, is our ability to safely and effectively prune or remove trees. Tree removal is often necessary to prevent property damage or to remove trees that are diseased, dead, and beyond rehabilitation. Our Certified Arborists have the equipment and training necessary to safely remove trees and prevent damage to surrounding structures. Additionally, we can provide stump removal services to remove the tree's remaining roots and ensure that the stump does not pose a health or safety hazard after we leave your property.

Let us be your guide to tree planning and planting.

The best way to prevent a future problem is by obtaining proper knowledge and planning in the present. Greenwood Tree Arborists can provide guidance on tree planting and selection. We can help you choose the right tree for your property and ensure that it is planted in a way that promotes healthy growth. Greenwood Tree can also deliver ongoing care and maintenance to ensure that your trees remain healthy, strong, and beautiful for years to come.

Have your trees had a health assessment lately?

A tree health and preservation assessment involve identifying and implementing measures to protect trees from damage during construction, renovations or other activities.

In addition to tree removal, pruning, and planting, our Greenwood Tree Company Arborists can provide other services such as tree risk assessment, tree health assessment, and tree preservation. Tree risk assessment involves identifying potential hazards and risks associated with trees on your property, such as structural defects or disease. A tree health assessment involves identifying issues that may be affecting the tree's health and recommending solutions.

Why work with a Greenwood Tree Certified Arborist?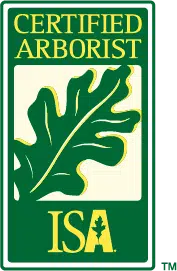 Working with a Certified Arborist provides many benefits, including expertise, safety, and peace of mind. When selecting an Arborist, it is important to choose a certified professional with the necessary educational background, field experience, and a solid industry reputation.

At Greenwood Tree, our crews are fully insured, have at least one Certified Arborist on site, and we are Ministry of Labour certified to work at the heights required to safely conduct proper tree services. We have all the necessary equipment to get the required tree services completed efficiently and effectively. We also pride ourselves on our safety record. Right from the beginning, we start our work safely and when we are finished, we clean up any debris to ensure you and your family are safe after we leave.


Let's connect and see how we can work together.

Call Greenwood Tree Company for quality, reliable, and affordable tree services when you need a professional crew to get the job done right the first time. We offer free quotes on all the services we provide. We are committed to our profession and take pride in our client services.

If you own property with trees in Ajax or Pickering, consider working with Greenwood Tree Company to provide your desired tree services to ensure that your trees remain healthy, and your property enjoyment is not hindered.

We will always answer your calls and emails in a timely manner. Connect with us today.

Find Greenwood Tree Company Here...
Refer Greenwood Tree Company
The most sincere form of support you can show for Greenwood Tree Company is a referral to your friends and family. Please take a few moments to fill out the form below.
Provide Feedback to Greenwood Tree Company
Greenwood Tree Company - Hours of Operation
Monday - By Appointment


---

Tuesday - By Appointment


---

Wednesday - By Appointment


---

Thursday - By Appointment


---

Friday - By Appointment


---

Saturday - By Appointment


---

Sunday - By Appointment


---
E-Mail Greenwood Tree Company